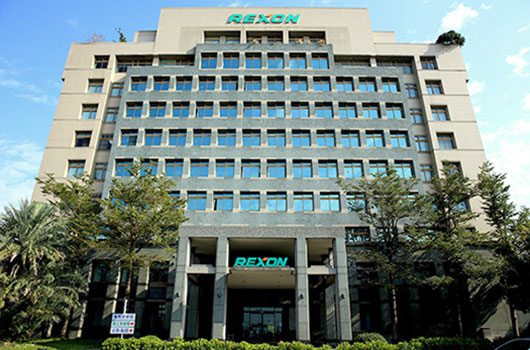 About Rexon Technology
Rexon Technology Company History
Established in 1990, Rexon Technology Co., Ltd has been in radio & wireless device manufacturing business for 30 years. Focusing on product design with high quality standards, we have built up strong OEM / ODM capabilities. Rexon is very confident to offer competitive prices with superior quality products as all procedures are monitored in house to ensure the best customers' satisfactions.
---
| | |
| --- | --- |
| Year | Event |
| 2019 | Release Wire Hardness Business |
| 2014 | Release DMR Digital Handheld Two-Way Radio |
| 2012 | Long distance Microphone/Dongle were awarded Taiwan Excellence Award |
| 2007 | Starts the new business-PCBA OEM/ODM serivce. |
| 1996 | Release Aviation Airband Handheld Radio |
| 1993 | Release Analog two-way Radio RL-102 |
| 1990 | Established Rexon Technology Co., LTD. |
The development and progressive use of Bluetooth technology on two-way radio application is an important milestone in Rexon's history.
In 2009, Rexon starts the new business-PCBA.

In 2013, our BT-24 awarded Taiwan Excellence Award. This Bluetooth product has become the most wanted item for mission critical service and in security sector.

In 2015, Rexon obtained the manufacturing certification of the DMR Association, which proves our company's ability in the field of radio communication and technology.

We provide the whole PCBA procedures include SMT, DIP, Solder, assembly, and test finished products until shipments.

Besides RF capability, our professional R&D team is experienced for customized software, hardware, and mechanical designs. Their competencies provide strong supports for comprehensive solutions for any technical demands.

"Honesty, Stability, Profusion" is corporate motto of Rexon. Our goal is not merely servicing customers through our brand products, and more so, locating valued partners to work out collaborative solutions for their manufacturing and technical demands. Rexon is versatile and flexible in delivering cost-effective promise. It is certain that we are ready for the opportunities and thriving in the challenging international market.